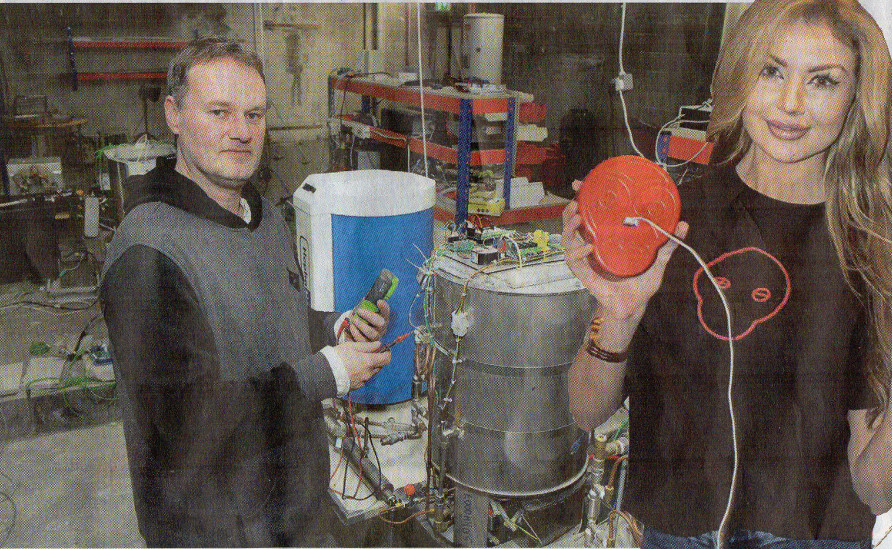 Ten years after introducing itself to the world with an ad in the economist that claimed they'd discovered a way to defy the laws of physics and provide unlimited free energy, Steorn has announced that they've laid off their staff, and are liquidating their assets and winding up the company.
This was reported in today's issue of Ireland's Sunday Business Post. The online article is behind a paywall but the print version can be viewed here:
Former CEO Shaun McCarthy said of Steorn's investors, "We took their money. We raised their expectations and it fell flat on its fucking face. They've a right to be angry about that." McCarthy has moved on to a career as a professional online poker player. "Oh, I'm unemployable. The general perception is (that I'm either) a con man or an idiot because clearly the tech can't work." McCarthy maintains that there is value in the Orbo technology, and hopes the liquidation process will lead to a bidding war.
It looks like this may finally be the end of the road for Steorn and Orbo. Is it also the end of the story? Will we ever find out what the truth was behind their grand claims and spectacular failures? Maybe one day we'll hear the story from the perspective of an ex-employee. (If there are any reading this, drop me a line — a lot of people would like to know your take on Steorn's history. You can remain anonymous if you'd prefer.)
Was Steorn a con? There's no indication that the 23 million Euros invested in the company over ten years was directed toward anything but the company's expenses, so no reason to think anyone got rich off this. If it was a con, my guess is that it was about satisfying an addiction to high stakes bluffing on Shaun McCarthy's part, rather than running off with a fortune. Was it all a mistake? With so many engineers involved over the course of a decade, it's hard to imagine how such a mistake could be missed for so long. On the other hand their attempt at a product launch several months ago showed such a complete lack of proper testing ahead of time, that who knows? Finally, were they actually on to something? There were very few people outside the company who ever saw evidence that convinced them of that.
For now this seems to be the end of this long strange ride. It leaves me with the feeling of reading a thick and fascinating novel, only to find that my copy is missing the final chapter. If I find out anything further about what really took place behind Steorn's doors, you'll find it here. Thank you all for reading.