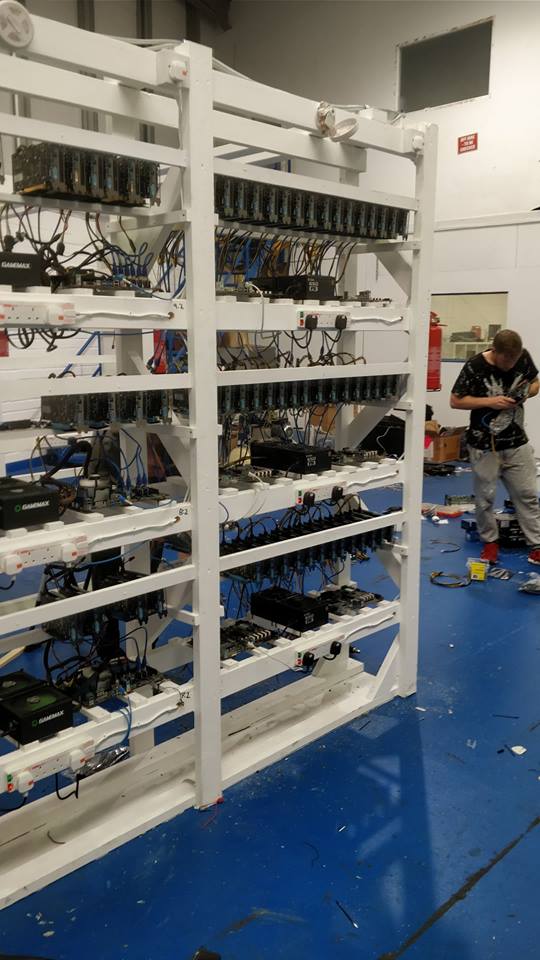 Many thanks to guest writer Aidan Sullivan for the following update.
With the liquidation of Steorn coming to an end, it seems that bits of the Steorn technology are to live on in three, if not four, succeeding ventures.
The first of these is Hephaheat, spun out of Steorn some years before Steorn collapsed. It seems Steorn shareholders were gifted shares in Hephaheat, and Hephheat went on to raise £830,000 independent of its former parent Steorn. Just how much cash Hephaheat retains today is unclear. Neither is it clear when they raised this amount, and who organised the fund raising.
Hephaheat is now managed by former Irish politician, John V. Farrelly. If Farrelly and whoever else is involved in this company operate from home, to save the expense of an office, and they concentrate on selling their technology to manufacturers, they may survive, but time is limited.
Hephaheat technology involves plug-into-the-mains products like water heaters, which seemingly also involves the Orbo technology developed by Steorn; the result is fast water heaters and a 30 second boil kettle. The company is said to be in negotiation with two world leaders in the production of water heaters, but as far as is known, the company has yet to gain an income stream from a manufacturer. If it manages to get an income from its patents there is a significant plus in that patent income in Ireland is exempt from tax.
This company is also involved in a web application for the Sony Xperia phone. Its unclear how far off in the future we will see the birth of this cooker.
There seems to be no market in Hephaheat shares; shareholders cannot sell, neither can new investors enter the company. Hephaheat could arrange for an OTC market be created in its shares, via a stockbroker, or it could make the market in its own shares. Irish racecourse companies, like the Wexford Racecourse Company make the market in its own shares, by linking sellers with buyers. Just why shareholders do not insist on an exit method from Hephaheat — their company — is unclear.
The second venture to emerge from the ashes of Steorn is Suthain, a new venture led by former Steorn boss, Shaun McCarthy, who is not a shy person, nor lacking in confidence. Suthain is a cryptocurrency mining and trading company, operating in the Dublin suburbs. After Steorn folded, McCarthy announced he had become an online professional poker player, but has now jumped into Suthain, a Gaelic word that mean everlasting. He runs seminars in Dublin for the public where he explains the modern unregulated currency.
In an extraordinary move he contacted the shareholders of his collapsed vehicle, Steorn, telling them he has gifted them shares in Suthain, and invited them to visit the Suthain office to view the mining and trading of the new currency. Seemingly some of the Steorn shareholders have taken up McCarthy's offer and went to see banks of computers at Suthain supposedly working on cryptocurrency mining and trading.
To some extent this may be a defensive move by McCarthy to appease Steorn investors who forked up £23m. into a venture that ended in disastrous liquidation.
In yet another extraordinary move, McCarthy insists that along with currency trading, Suthain will also deliver free energy.
Few believe him.
Seemingly he now has a different free energy plan. "The tech being developed by Suthain is a completely different approach to the development of an everlasting battery than the approach by Steorn, but the same result," McCarthy recently told the Sunday Business Post. He claims Suthain is self financing and that he will not solicit funds for his new company.
So it now looks like McCarthy has said bye bye to Orbo, and in an uncertain time in the future, we will hear of his new energy. Just when that will be is unclear, a sort of McCarthy specialty, hints of great developments way off in the uncertain future. He has a history of that.
The Irish Times newspaper, which bought a Steorn Orbo, refers to McCarthy as the "Willy Wonka of Physics".
Like Hephaheat above, there is no market in Suthain shares. Were there a market a few gamblers would likely buy some shares in that with cryptocurrencies yo-yoing they could make a profit on what would probably be gyrating share price movements.
A third venture to emerge from the Steorn ashes is not identifiable, at least for now, but David Van Dessel the Steorn liquidator confirms that a significant Steorn patent has been sold. That is all he will say. We do not know the patent number, or the identity of the buyer, but it's likely to be someone familiar with the company now being liquidated, such as ex-employees, or Pat Corbett, the controversial fund raiser for Steorn, backing the patent buyer. The word around Dublin is that the sold patent involves Steorn's design for a magnetic motor but that is pure speculation.
There may be a fourth entity emerging from the Steorn ashes, and that may be Pat Corbett, in a different role, than his sideline possible role in the third venture mentioned above.
Little has been known about Pat Corbett, the fund raiser for Steorn. He lives in Dublin, but will not answer media queries. However Barry J. Whyte, an American-born journalist now living in Dublin and working for the Sunday Business Post, has been on Corbett's trail. Corbett had been a director of Steorn, but in Septemeber 2016 there was a very public falling out between Shaun McCarthy and Corbett. Now according to McCarthy that row is over, and they are, according to McCarthy, friends…
Corbett, according to Whyte in the S.B. Post is a former Catholic priest, who became an accountant, and also a promoter of music artists. In that latter role he met McCarthy and became Steorn's fund raiser. A charismatic figure, he seemingly made his fortune in Irish property, he is described as having the personality features of an old style American preacher. According to the S.B. Post, Corbett told potential Steorn investors they could expect bumper profits from their investment as much as 20 fold. It was not difficult, McCarthy told the Post, to get investors during the Celtic Tiger era, a boom time of about 15 years ago. Then followed a severe recession, that saw property values fall by 90 percent, but starting about six years ago the economy has recovered, and Ireland is enjoying a new boom, called the Celtic Phoenix, making it relatively easy once again to raise finance from investors.
Corbett, accused by McCarthy of trying to takeover Steorn at one stage, has the charisma and contacts to revive a bit of Steorn, but whether he will do that is unclear.
Corbett was a firm believer in Orbo, and claimed he tested an Orbo at home and it worked perfectly for a week. Few people believe him. There are no other Irish reports like Corbett's claim about Orbo.
Shaun McCarthy
-So McCarthy is once again under the spotlight claiming he will prove his free energy claim.
-Are we to expect more long drawn out promises, demonstrations in pubs, where nothing is demonstrated, and delays delays delays.
-Was it really necessary to ship out Steorn products, phones, and Orbos, without checking whether they were working, though he had the staff and equipment to test them?
-There is understandable doubt about McCarthy, starting to some extent with an interview with Sky News, in which he claimed Steorn discoveries would change all transport, and that cars from the day they were purchased to the day they were sold for scrap, would never need petrol. Instead cars would use Steorn's Orbo battery technology. That strange Sky interview can be found in the references under Steorn Wikipedia