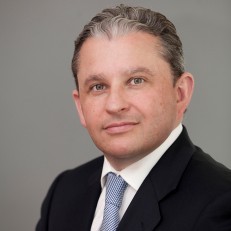 A couple of recent articles in the Irish press have some details about the ongoing carving up of Steorn.
The first, an article from the Feb 26th issue of the Irish Times, reveals that Steorn's liquidation is to be handled by David Van Dessel (pictured above) of the accounting firm Deloitte.
The second, from the March 5th Sunday Business Post, briefly reviews the familiar Steorn story and lists several amounts of money that Steorn is owed, and that they owe to others, as revealed by a recent statement of affairs of the company. Steorn is owed €296,915 by the Irish government in tax credits intended to stimulate innovative Irish research. On the other side of the balance sheet, Steorn owes €343,869 to various creditors, including €156,933 to staff, and €186,936 to trade creditors including investor Pat Corbett and the Bolton Trust (from whom they rented their office space at Docklands Innovation Park). Steorn has tangible assets (including equipment and inventory) that it values at €40,000, but only expects to recoup some €10,000 for these assets through the liquidation process.
One interesting point here is that Steorn only values its tangible assets at €40,000. In a number of videos leading up to the failed launch of their OCube and OPhone, Steorn showed off different parts of their office space and basement workshop. There was always quite an array of expensive looking oscilloscopes and other kinds of laboratory equipment scattered about. I would be surprised if the value of all of that equipment, in addition to office equipment and computers, and so on, were only to add up to €40,000. Is it possible that some of Steorn's assets were plundered for other purposes before the rest was handed over for liquidation? If so, I wouldn't imagine that Steorn's creditors would look too kindly on that.
Thanks again to Aidan Sullivan for providing both of these articles.